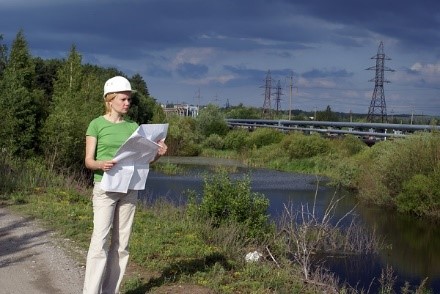 When selecting an environmental consultant for contaminated site investigations and remediation it is vital that you invest the necessary time and effort to choose the most appropriate consultancy for your needs as the quality and results of the assessment undertaken rely on the competency of the consultant. There can be serious social, economic and legal implications if site assessment and remediation don't meet the appropriate environmental and planning requirements and site usage standards. Poor quality contaminated site reports often result in further work to reach environmental standards and consequently additional costs to the landowner or occupier. You will save a lot of time and money by choosing the best consultant to match your requirements. Here are 5 key steps which need to be carried out when selecting an environmental consultant.
Understand your needs
Before doing anything else, you need to understand which type of environmental expertise is required in your situation. Environmental consultants are usually trained in specific areas and apply this training to a certain sector. You will need to ascertain your project needs and budget, the role you would like the consultant to play, and identify your objectives including any relevant project deadlines.
Consider their track record
It is best to conduct an initial interview to find out whether the environmental consultant has sufficient experience in the field and can provide examples of previous clients and projects so that you can ensure their track record indicates their services are of high quality. An experienced environmental consultant is likely to ask detailed questions about the present condition of the site and the previous developments in the area.
Check their credentials
You should check whether the consultant employs a site contamination auditor accredited by the Environmental Protection Authority for your state. You can verify this by referring to the list of environmental auditors for your state (which you should be able to find their website). You can check whether the consultant is a member of the Australian Contaminated Land Consultants Association (ACLCA) by contacting your state branch of the association and requesting a list of current members. It's also a good idea to ask the consultant for one or more referees.
Determine the scope of work
You will need to outline the work that needs to be done by the environmental consultant and what the result of the work will be. This is where a good understanding of your needs is vital. If you are unsure about your project needs and the scope of work it is a good advice to seek professional advice. The consultant should have ample expertise when it comes to technical and legal issues and be able to assist you with determining your scope of work.
Request a proposal
At this point, you can send a request for proposals to environmental consultants that meet your requirements and appear qualified. It is best to obtain at least three proposals before selecting the best consultant for your project. Make sure you contact the references provided or request them if they have not been included along with the proposal. That way you can verify that your consultant has successfully completed similar projects.
Everything you have learned about each environmental consultancy through their submitted proposal, reference checks and the interview should provide enough information to select the right consultant for your project.
Alpha Environmental's team are specialists in environmental and occupational hygiene solutions and are amongst the most qualified and experienced environmental consultants in Melbourne. We are members of the Australian Contaminated Land Consultants Association (ACLCA), Australians Australasian Land and Groundwater Association (ALGA), Victorian Trades Hall Council (VTHC) and possess our own National Association of Testing Authority (NATA) accredited laboratory, ensuring we deliver solutions that exceed industry standards.
Alpha Environmental specialise in all environmental and occupational hygiene matters relating to:
Site Assessment
Refurbishment or Demolition
Professional Advice
Asbestos
Groundwater
Soil
Mould
Call us today for an obligation free quote on 1300 039 181.