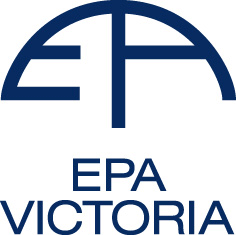 Without the EPA, Alpha Environmental wouldn't exist. The chief governing body for environmental compliance in Victoria, the EPA exists to ensure commercial organisations do right by the environment and Alpha Environmental exists to help businesses achieve that. This week, we thought we'd explain in a little more detail what exactly the EPA is, and why it's so important.
Who are they?
In Victoria, the EPA stands for the Environmental Protection Authority and this agency is part of the Victorian State Government. The EPA performs two key roles; monitoring compliance with the Environmental Protection Act, and responding to both environmental emergencies and pollution incidents. The agency was established as part of the Environmental Protection Act 1970 to address Victoria's environmental issues in a strategic way through legislation and powers administered by a central authority.
What do they do?
In practice, the EPA enforces environmental legislation and manages a wide range of environmental issues including noise pollution, odour, land and groundwater contamination, air pollution, waste disposal, water contamination, illegal dumping, littering and more broadly human health as it relates to the environment. In practice, this can range from keeping the public informed about environmental issues which may have an impact on their health by releasing regular air quality reports as well as water quality reports on public beaches and the Yarra river, all the way through to providing licences and approvals for industrial activity as well as fining or pursuing legal action against companies who fail to comply with legislation.
How do they function as an environmental regulator?
As an environmental regulator, the EPA monitors industry to ensure compliance. Under the Compliance and Enforcement Policy, the EPA is given a range of enforcement powers which it can administer independently. An authorised EPA officer has the right to:
Enter any site or premises to inquire about or assess compliance
Direct or demand immediate action to reduce an impact (potential or actual) on the environment
Issue a remediation notice for an environmental act or risk. This can include a requirement to stop works, undertake a clean-up, or install controls
Take the name and address of any site occupant or individual in control of works
Request the assistance from any person on-site to aid in the inspection
Take visual or audio recordings as evidence (i.e. film, audio, photographs)
Take environmental samples including drilling bores
Enter private property if they have reason to suspect pollution is occurring
Request any documentation relating to waste disposal or pollution (i.e. reports, maps, plans, books)
Alpha Environmental offer a comprehensive range of environmental consulting services for Melbourne businesses, residences, and local governments. To learn more about our capabilities, please don't hesitate to get in touch with us by calling 1300 039 181.